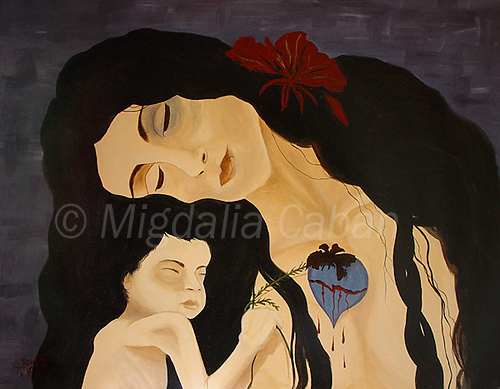 "Cultural Abuse of The Feminine"
Original Painting
By: Migdalia Cabán ¨Boricua MC¨
Medium: Acrylic
30''x40'' on Stretched Canvas
Unframed
Women have been abused and enslaved throughout human
history. The social-cultural and many times religious abuse of
the feminine comes in different shapes and forms.
This painting was on Exhibition at the Gallery of Contemporary Art at the University of Colorado, Colorado Springs.
Copyright Information
© 2016 Migdalia Caban.
The Artist reserves all rights of reproduction and all copyright on the Work, the preliminary design, and any incidental works made in the creation of the Work. The Work may not be photographed, sketched, painted, or reproduced in any manner whatsoever without the express written consent of the Artist.